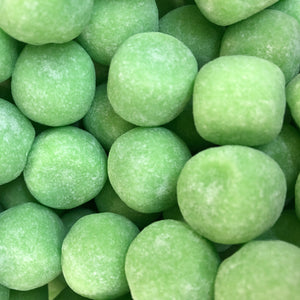 Apple flavoured chewy bonbon balls
Juicy green apple flavour in a chewy bonbon mean these are a satisfying flavour hit any day!
These Bonbons are bought in three kg bagged quantities and therefore can sometimes be slightly misshapen. 
Ingredients; Sugar, glucose syrup, vegetable fats (palm, coconut), maltodextrin, acid: citric acid; flavouring, emulsifier: E473; colours: E131, E161b.
By Kingsway